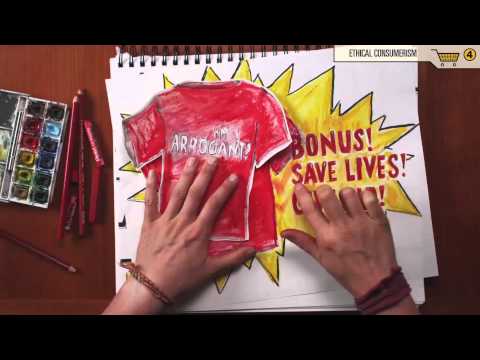 "So long as I remain alive and well I shall continue to feel strongly about prose..."
– George Orwell
"That you can't fight City Hall is a rumor being spread by City Hall."
– audre lorde
Watch
(via How The U.S. Stopped Malaria, One Cartoon At A Time : Shots - Health News : NPR)
"These data show that the number of West Nile virus disease cases in people has..."
– CDC Online Newsroom - Press Briefing Transcript: August 22, 2012 [some nice details]
Health: Disciplinary or Liberatory?
LISTEN: Health care is medical care, right? That might sound logical, but a number of people have challenged that notion head-on. Some have drawn connections between health and political power; others decided that health clinics should do much more than diagnose and treat illness. Jenna Loyd weighs the theoretical insights of Michel Foucault and others; she also points to a time when community...
Watch
The Waiting Room Theatrical Trailer (by The Waiting Room)
Is Obesity A Disease? →
"Because we are un-waged, we are the imminent shock absorbers of every economic..."
– Selma James Listen: Many on the left see the working class as the primary agent of radical change. Where does this leave people like housewives and others whose work goes uncompensated? Selma James sees unwaged work as crucial to capitalism's operation and continuation. She addresses the...
"The ACT UP Oral History Project is a collection of interviews with surviving..."
– ACTUP Oral History Project
listen: AIDS and Gentrification
AIDS and Gentrification (Listen to this Program) It's only been a decade and a half since the height of the AIDS epidemic. Yet there's profound amnesia about what happened during those years, in which hundreds of thousands of people died in this country, ignored by a government that only helped those with the disease after being forced through direct action. Writer Sarah Schulman...
"The greatest luxury we can give our children, it turns out, is the luxury of..."
– Does Preschool Matter? | Wired Science | Wired.com [A rehashing of very old debates in the 1960s.  I actually can't see what is new here.  Poverty hinders. Duh.]
"Catastrophe generates the beasts it needs."
– London's Overthrow - China Miéville
"over the river you can see the dome, blister-memento of London's pathetic..."
– London's Overthrow - China Miéville
"The predictions did not seem reckless to them. They were content to exchange..."
– Delillo, White Noise
Greece
Greece is devolving into something unprecedented in modern Western experience. A quarter of all Greek companies have gone out of business since 2009, and half of all small businesses in the country say they are unable to meet payroll. The suicide rate increased by 40 percent in the first half of 2011. A barter economy has sprung up, as people try to work around a broken financial system. Nearly...
"It reminds us that, in an effort to finance debts, ordinary people are paying..."
– Health effects of financial crisis: omens of a Greek tragedy : The Lancet